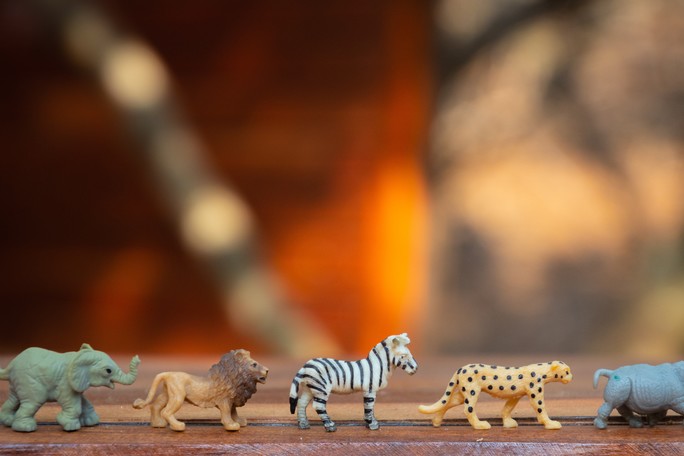 All the pro's and con's of the different options available to you
Part of the immediate stress of an imminent return to work is childcare. Will s/he settle in? Will they look after my child as I'd like them to? Can it fit with my work schedule?
"Both of my children took to childcare very differently, and so I think it's hard to predict how well your child may or may not take to it."
All you can do is take comfort that you've done everything you can to make the right decision and taken the time to settle them in properly. It's also worth saying here that it pays to start your search for childcare early, especially if you are likely to take the nursery route. Getting the days you need, when you need them can be tricky, so there's no harm sitting on a few waiting lists ahead of making a firm decision.
Nursery
Pros
Socialising with other children continually/ becoming independent

Forced to learn to share

Can offer varied food choices

All carers are already referenced and checked

Open pretty much year-round – not dictated by an individual's holidays

Good, regular developmental reviews

Often (but not always, good) photo/info sharing sites

Can provide varied activities

Not impacted if your key carer is unwell

Can use childcare vouchers & free hours (although don't assume an hour means 1 free hour in every location)
Cons
Can't choose your own key carer

Staff can come and go

Child is not cared for on a 121 basis – sometimes nappy changes etc can be delayed/over looked

Often fined when you're late

Bigger personalities may get more of the carers time
Childminder
Pros
Socialising with 1 or 2 other children regularly (albeit probably at different ages) (depending on the childminders other commitments)

Forced to learn to share

Can pick the person who is specifically caring for your child

Depending on the childminder they can often offer more flexibility for pick-up etc. than might be available from a nursery.

Benefits of developmental reviews and keeping parents updated with photos etc. will depend entirely on the childminder

Food can be tailored to your child's likes and dislikes
Cons
Need to arrange childcare to cover carers holiday

Child is normally not cared for on a 121 basis – sometimes nappy changes etc can be delayed/over-looked

Food is only as good as the carer's ability – likely to be less varied than a nursery

May be fined when you're late

Bigger personalities may get more of the carers time

Need to work out cover when your carer is sick

Will need to get your own references

May/may not be able to use vouchers/free hours
Nanny
Pros
1-2-1 care

You can control a lot of your child's commitments and tailor to their needs and interests

Can structure the arrangement around your own commitments

Works well with siblings

You can choose your child's carer

Should have a comprehensive understanding of what they've been up to

They can become part of the family

Naps etc. can be easier in their own bed
Cons
You need to set up as an employer and deal with everything that involves (Taxes, pension etc.)

It is likely to be more expensive than nursery or a childminder

You need to reference check

You will need to be flexible around sickness and holiday

Not forced to socialise as much as in other scenarios

Can become very home-bound

Their food is only as good as your Nanny's ability

Updates on development tend to be very informal

You need to buy and plan all their meals

Your home is not your own – if you choose to take a day ff work the likelihood is that you won't be able to have your house to yourself
So with all that in mind here are some things to consider when selecting a nursery/carer and questions to ask:
1) What is your ethos when it comes to childcare and development?
2) If children are being naughty how is it handled?
3) How do you keep parents informed with their child's activities and developmental
milestones?
4) What is your approach to food/snacks & napping? How flexible can this be?
5) When does the nursery close for holidays/ how often/when do you go on holiday?
6) How many children will be in my child's class/ in your care?
7) What activities are available to them?
8) How much can they be outside?